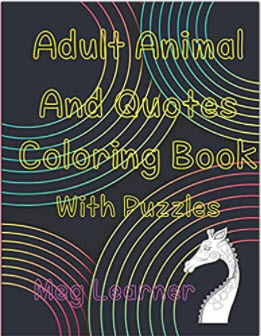 At www.ColoringDiary.com we produce purpose-designed coloring, puzzle and activity books and journals that are all available on Amazon (note, this link will send you to the Amazon page to see the books) because we love helping people relax, enjoy themselves, learn new skills, improve their health and be creative and more productive. Our publications include coloring, puzzle and activity books for kids and adults, and diaries and journals for many different purposes, including tracking sleep, health, weight loss, goals, tasks and business ideas. You can find a complete list of the books we sell here.
We also write articles in our blog that are relevant to coloring and diaries and that may be of interest to those who enjoy relaxing with coloring or puzzles or who want to develop an aspect of themselves through the use of journals.
Our books provide great gifts at Christmas for kids or for a Secret Santa at work, for instance. They are also great for Hallowe'en gifts, birthdays and for improving your work and health, through tracking your ideas, your goals, your statistics or just for reducing stress, through relaxation and mindfulness.
Check out the books we sell here. Or get our Latest News or a List of Recent Articles. You can also find our Legal Pages, including the Affiliate Disclosure, required by Amazon.